Bios
MONTE COOK — LEAD DESIGNER
Having worked as a professional writer for more than 20 years, Monte Cook can honestly say that he's never had a real job. As a fiction writer, he has published numerous short stories and two novels, The Glass Prison, a heroic fantasy set in the Forgotten Realms, and Of Aged Angels, a modern day conspiracy and paranormal tale. He attended both the prestigious Clarion West SF&F writer's workshop and the NASA-funded Launchpad workshop. As a comic book writer, he has written a limited series for Marvel Comics called Ptolus: Monte Cook's City by the Spire, as well as some shorter work. As a nonfiction writer, he has published the wry but informative Skeptic's Guide to Conspiracies.
His work, however, as a game designer, is likely most notable. Starting in 1988, he has written hundreds of tabletop roleplaying game books and articles and won numerous awards. Although he started working for Iron Crown Enterprises, managing the Rolemaster and Champions game lines, he soon went to work for TSR where he worked on Dungeons & Dragons, and in particular the Planescape setting.
Monte is likely best known for D&D 3rd edition, which he codesigned with Jonathan Tweet and Skip Williams. In 2001, he started his own game design studio, Malhavoc Press, and published such notable and award-winning products as Ptolus, Arcana Evolved, and the Book of Eldritch Might series. As a freelance game designer he designed Heroclix, Monte Cook's World of Darkness, and has worked on the Pathfinder rpg, the Marvel Comics massively multiplayer online game, as well as numerous other games and related projects.
KIERAN YANNER — LEAD ARTIST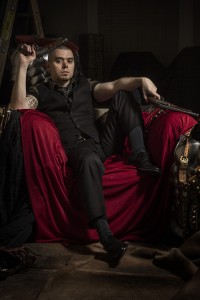 A self-taught artist born and raised in the Australian coastal city of Darwin, Kieran crossed the pacific ocean at the age of 20 to pursue his dreams in the land of opportunity – The United States of America. With some hard work and many a sleepless night, he has amassed a broad client base from around the world and has produced creative works for a number of leading entertainment companies, including Microsoft, Sony, Disney, Marvel, DC Comics and many more. Kieran currently works as a freelance artist from his home in Seattle.
SHANNA GERMAIN — LEAD EDITOR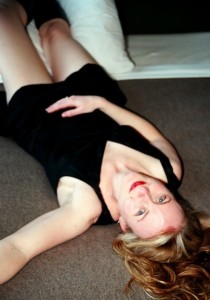 Shanna has geekery in her genes, thanks to some form of alien pod-splicing that happened when she was a baby. She is proud to say she was created the same year as Pong and that she fell in love with gaming the first time she held a d20 in her grubby little hands. Now an avid gamer on all fronts, she divides her time between dice rolling, button mashing, card slapping, and the occasional tile swapping. When she grows up, she wants to be the Queen of Air & Darkness. Or maybe Cthulhu.
When she's not being a geek, Shanna spends her time playing with words. An award-winning writer and editor, she has published more than 350 stories, novellas, novels, articles, essays and books. She is an Associate Fellow at the Attic Institute and has taught classes in writing, publishing, media and photography at a wide variety of places. She's even garnered an award here and there, including a Pushcart nomination, the C. Hamilton Bailey Poetry Fellowship, the Utne Reader award for Best New Publication, and the SCAA award for Best New Educational Product.